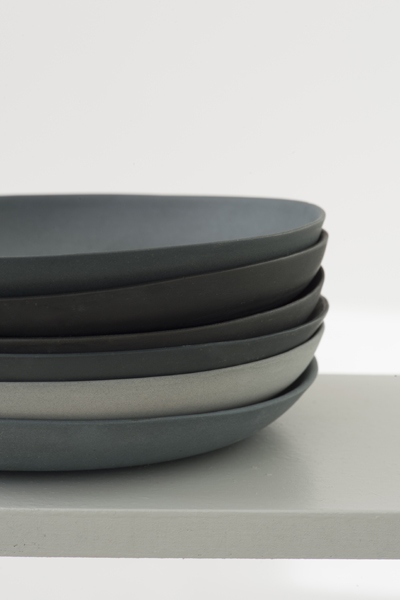 Vor dem Giessen wird das Porzellan mit Farbkörpern eingefärbt. Die Teller sind unglasiert und behalten so ihre matte und raue Oberfläche. Sie werden von Golden Biscotti in einem grauen Farbverlauf an je drei Tellern hergestellt. Erhältlich sind sie als Set oder einzeln. Lieferfrist ca. 4 – 6 Wochen
Colour is incorporated into the porcelain before moulding. The plates are unglazed and thus retain their matte, rough surface. Golden Biscotti manufactures the plates in three shades of grey per set of three, which are sold as sets or individually. 
Delivery lead time approx. 4-6 weeks.